Why video marketing?
Video is something that we consume every day, often multiple times per day. Video can not only be entertainment but also informative. It can help users and potential customers understand your brand's message and educate them about your products. Hubspot reports that 97% of marketers believe video marketing helps users better understand their brand. 50% of users search YouTube for information about your product or services to find out more.
Video marketing can help you grow your business by increasing marketing ROI, search traffic, and gaining more clients.
Video Marketing Strategies
Your business's return on investment in marketing is only half of it. The key to increasing your audience's attention is the content that you choose and where you post it. Short-form content is more effective than long-form content on some social media platforms like Instagram. Here are some things you should consider when making a video: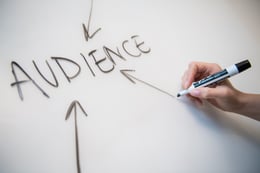 Make sure that your video is correctly formatted for the platform you're posting it to, and ensure that you film high-quality videos.

The audience will be more likely to relate to the video if there is a face attached to the name.

 

People are more likely to engage with something that is relatable.

You need to grab someone's attention within the first few seconds of your video. Use a strong hook to get them to watch it.

To increase accessibility, consider adding subtitles.

Make sure you create thumbnails for Facebook and Youtube that are appealing to the target audience.

A caption that describes the customer in the video.
Your audience will be more likely to buy if they know more about the product or service. Hubspot reports that 93% of brands claim they have gained new customers through videos they posted to social media. 84% of customers stated that they were convinced to buy a product or services after watching a video.
Video Marketing can increase organic website traffic
Video marketing can also help brands increase their SEO traffic. A user searching for a product/service will likely look to find out more about the company as well as compare it with other companies. Remember that SEO results take into consideration all factors, such as the relevancy of the description, views, title, and other details. You can increase the sales and leads generated by your product or service by driving more organic search traffic. LemonLight states that video content can help increase organic traffic by up to 25%. According to Unbounce, landing pages with videos can increase conversion rates by up to 80%. You can increase your SEO traffic and increase your revenue by including videos on landing pages.
Marketers are satisfied with the results of video marketing, with 83% claiming that they have generated leads by their video content (Hubspot).
Brands must continue to make use of the tools that have been proven to work, even if not many marketers are using them. There is so much competition online, it's important to make content that distinguishes your brand.
Conclusion
Are you interested in learning more about which strategies are best for video marketing? Or need assistance with your existing strategy? Groove Commerce can help you achieve your goals. Contact one of our eCommerce experts today to grow your business.
---
Our Ecosystem :
Vietnam
,
Australia 1
,
Singapore 1
,
Thailand
,
Australia 2
,
Singapore 2
,
USA 1
,
Australia 3
,
Singapore 3
,
USA 2
,
Singapore 4
,
Australia 4
,
Ecommerce
,
USA 3
---
source https://www.groovecommerce.com/ecommerce-blog/increasing-conversions-with-video-marketing